Sheraz Iqbal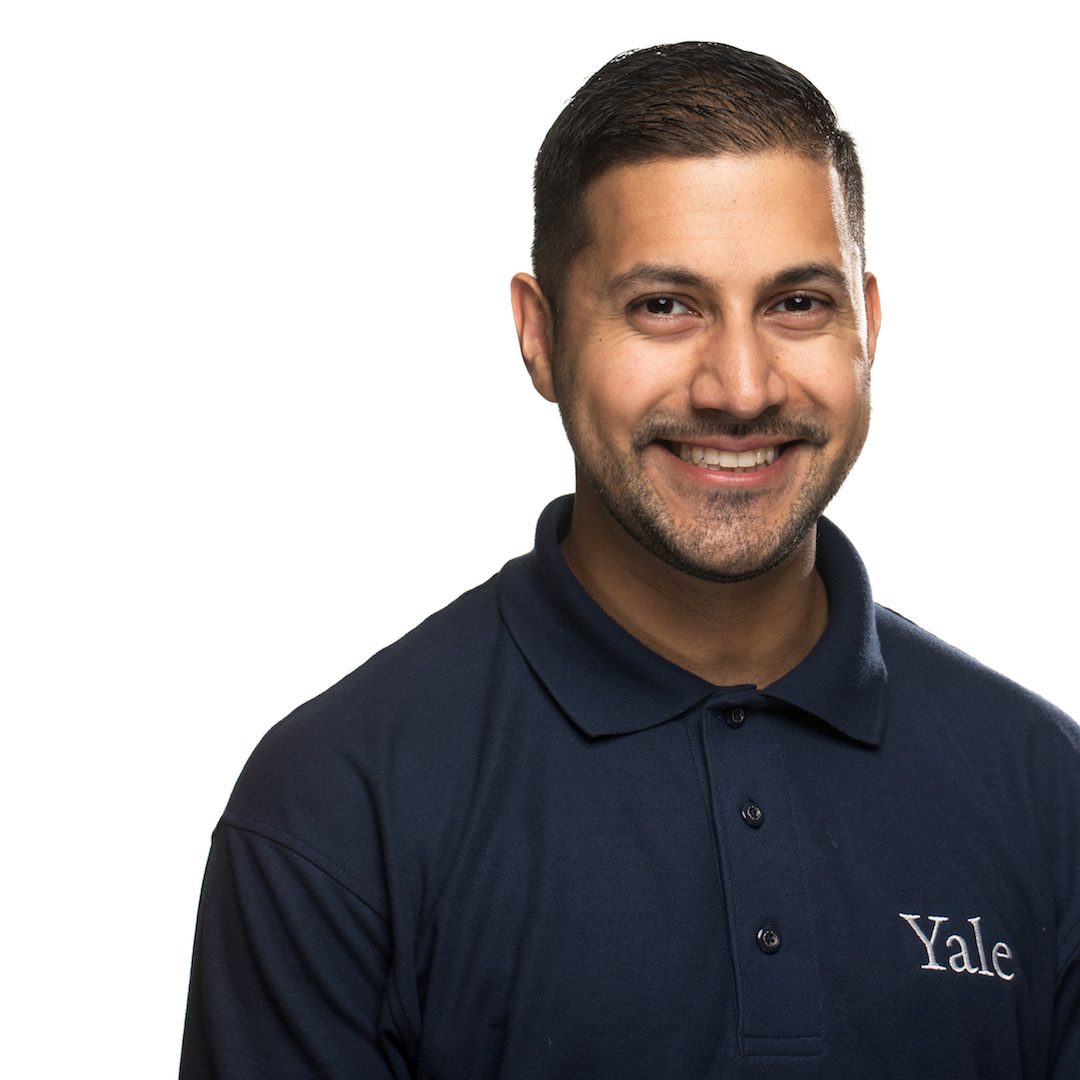 Spotlight: Sheraz Iqbal, Assistant Director of the Asian American Cultural Center, Yale College Dean's Office
FLY: As the Assistant Director of the Asian American Cultural Center, what impact do you hope to have on the future of Yale University? How does your work connect to initiatives designed to create a more inclusive Yale?
Sheraz: I hope that I can help students successfully transition into college and into the real world. I have the opportunity to work with an amazing community of student leaders and student organizations and collaborate with wonderful staff and colleagues. Sometimes there will be large-scale events at our Center, but sometimes it's the day to day interactions I have to brighten someone's day. These interactions and programs are aimed to provide students a well-rounded education complimenting academics with co-curricular involvement. In addition to the day to day tasks I do at the Center, I look for ways to create inclusive programming/initiatives and to create an inclusive Center. Over the summer, I turned an old storage room into a redesigned closet where I partnered with First-Generation Low Income at Yale to create a Career Closet. This initiative allows for anyone to donate slightly used professional attire to the Closet for students to use for interviews and events, for free!.
FLY: In August 2018, Dean Marvin Chun welcomed the Class of 2022. He said, "You have just arrived at a place that values difference and actively seeks it out. It is how professors and students find and test knowledge, and it is how the university equips its students — that's you — to become leaders and citizens of the world." What advice do you have for someone trying to accept and celebrate their own differences? How do you encourage students or colleagues to share their stories and unique qualities?
Sheraz: I would tell them it is our differences that make us who we are and to not let anyone stop them from learning more about that. I seek ways to create spaces for folks to accept and celebrate their own differences through ally-ship and dialogue. I know when I was a student that I was afraid to learn more about my own differences. However, it was because the inclusive environment staff had created for me that I could appreciate and share my differences with others. I would want to do the same for students and colleagues at Yale to encourage them to share their stories and unique qualities.
FLY: Researchers from Stanford, Northwestern, University of Arizona, and San Jose State University concluded, "The current studies illuminate that American universities' focus on cultural norms of independence can serve as an unseen academic disadvantage for first-generation college students and, thereby, fuel the very social class gap in experience and performance that they hope to erase." As a former first-generation student, how did your undergraduate and graduate school experiences fuel your determination and motivation to achieve professional success? How did your experience shape your career thus far?
Sheraz: As a first-generation college student, I like to think of myself as a trailblazer; paving my own path and legacy. However, this couldn't have been done without the support of staff and faculty. When I realized I wanted to pursue a career in student affairs/higher education, I was already in leadership roles surrounded by current professionals in the field. I took full advantage of my spare time and became involved in a variety of student affairs roles, joined campus committees, and grabbed lunch/coffee with my supervisors or colleagues. I have also been fortunate to have worked in a variety of schools: small, public, liberal arts, private, large, research, etc. These experiences helped me in the jobs I have had and craft initiatives specific to the school or department I've worked in.
View a PDF version of this spotlight or download and print the PDF.