Angelina Stackpole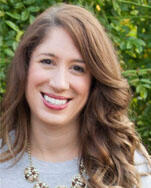 FLY: Tell me about your current role at Yale University:
Angelina: I currently serve as an Associate Director of Reunion Giving in Yale's Central Office of Development. I started as an Assistant Director of Reunion Giving in September 2017. I work with Yale College alumni in a reunion year to oversee a special initiative called the Reunion Gift Campaign. Every five years (from their 5th to their 65th), Yale College alumni celebrate Yale's tradition of coming back and giving back – by returning to campus for a reunion weekend celebration, and by presenting the university with a class gift in honor of their reunion. I recruit, mobilize, and coach a committee made up of top donors and volunteer leaders to solicit their classmates for a reunion gift. I enjoy getting to know the volunteers and donors, and hearing about where life has taken them after their time in New Haven. I collaborate with colleagues throughout Development to tailor solicitation strategies for top donors in the class, and partner with volunteer leaders to solicit larger than usual commitments in honor of their reunion.
FLY: How did you begin your career?
Angelina: I began my career in Development as a student phonathon caller during my undergraduate education at UConn. In this role I called alumni and solicited their financial support for the university and health system. I learned how to engage alumni by asking targeted questions that evoked positive experiences and anecdotes from their time as a student. I also gained experience navigating difficult conversations or reactions. I learned that I enjoyed the challenge and excitement that came with securing a financial commitment for the university. After graduation, I decided to continue to explore this career path and further develop my fundraising skills. I joined the American Heart Association, first as an Administrative Assistant, then Special Events Manager, and then become a Director with fundraising responsibilities in Greater New Haven, a position I held for six years before coming to Yale.
FLY: What skills, abilities, and personal attributes are essential to success in your job?
Angelina: Development professionals are relationship builders. They are strategic, and inspirational in their approach to raising funds. Development professionals are driven, they persevere, and are not afraid of hearing "no". They are good listeners and can communicate their organization's mission and goals well. They are authentic and build trusting relationships with their donors and volunteers.
FLY: How does working for Yale compare to previous institutions at which you've worked?
Angelina: The culture of learning and focus on personal and professional development make Yale stand out. My supervisor and department leaders value life-long learning and professional development. They encourage their staff to take part in opportunities, and also provide staff with high-quality and ongoing training and education for both personal and professional growth.
FLY: What non-work-related aspect have you enjoyed most about the Yale community?
Angelina: Hands down ODV Book Club, which we refer to as Shelf-Aware! I'm an avid reader and I enjoy discussing books with colleagues and friends. I love reading and sharing books so much that we recently added a Little Free Library to our property as a pandemic project. It's been a real treat to be involved in our departments book club, which is well organized and meets consistently.
FLY: What changes have been made to your work since COVID-19 started to impact Yale?
Angelina: Despite the challenges of the pandemic, there have been some positive changes to my work as a result. The biggest one is that the volunteers I work with, who are in their 70's and 80's, have embraced and become comfortable with video meetings, and we have connected face-to-face often via zoom. In previous years, I would work with volunteers closely for nearly a year before meeting them in-person during reunion weekend. It's been great to feel more connected with my volunteer leaders!