Celestina Gentile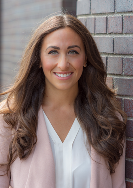 1.       Tell me about your current role at Yale University.
I am a Recruiter in the HR Staffing & Career Development Office where I support hiring and career development initiatives for the university. I have been at Yale since 2008 and work alongside a great team of recruiters and sourcing specialists to attract and retain the best talent for Yale University. I hire staff for a variety of departments and work closely with hiring managers throughout the recruitment process - from posting the position, to referring qualified applicants, to interviewing, advising managers throughout the process, and finally presenting the offer to the final candidate.  
2.       What does a typical day look like for you?
On any given day, you can likely find me reviewing applications for a variety of different roles, sourcing candidates through our applicant tracking database (STARS), interviewing and screening candidates, meeting with or advising hiring managers about their staffing needs, and developing and making offers to candidates. Other types of activities that I am involved in are leading training classes, coaching and counseling employees, and serving on a variety of project teams and committees.  No two days are ever quite the same!
3.       What do you like most about your work?
I love the variety; I am constantly working with different managers across the university and am always learning something new about Yale. I enjoy making the connection between a candidate and a job, that part of my role is probably the most rewarding. I also love the team I work with; the people make coming to work fun and exciting!
4.       How did you begin your career?
I had grown up waitressing at my family's restaurant, Italian Pavilion, and knew that before completing my Bachelor's degree, I needed to get a bit more "real-world" experience so that I would be a marketable candidate after graduating. I got a part time Customer Service Associate position at People's United Bank during my senior year and soon after heard about an internship opportunity at the headquarters in HR.  After spending the summer in the HR Organizational Effectiveness Department, I was offered a full-time role as a Staffing & Recruiting Associate. I spent the next 2 years learning the ropes of recruiting. While I enjoyed my role at the bank, when I saw a job posting at Yale for a Candidate Development Specialist in the Staffing Office, I jumped at the chance to apply. I have been at Yale in the HR Staffing & Career Development Office ever since.
5.       What steps would you recommend one take to prepare to enter this field?
Having some type of HR experience is the best way to launch a career in Human Resources. I happened to fall into my career in HR based on an internship, I never took any formal classes in the field, but looking back, I wish I had. You have to start somewhere, so whether that is taking a step back to break into the field in an administrative role or working on special projects that offer HR exposure, gaining that experience is truly the best way into a career in Human Resources. Certificates and degrees are great as well, but without the experience to back it up, it can be difficult to enter the field.
6.       What skills, abilities, and personal attributes are essential to success in your job/this field?
You must be flexible, have the ability to switch gears quickly, and be curious. As a Recruiter, priorities are always changing at a moment's notice, and having the ability to adjust those priorities is crucial to the role. You have to have good listening skills and probe when necessary, especially when something doesn't seem right. Whether it's during an interview or while talking to a hiring manager about a new position, being able to ask questions is key.     
7.       If you could do it all over again, would you choose the same path for yourself? If not, what would you change?
I got my start in HR right out of school. Luckily, I have loved working in the field and wouldn't change that. I went to school for marketing, and every so often I wonder whether I should have gone down that path, but my colleagues and the environment at Yale are what keeps me here. Being on the steering committee of FLY and serving as Co-Chair have given me a lot of variety and exposure to things that I likely would not get from my day job as a Recruiter.
8.       What does FLY mean to you and how have you contributed as a member of the Steering Committee?
I have been involved with FLY since its beginning and helped shape the group in 2014. I am passionate about helping early career professionals find a voice at Yale to create long-lasting careers at the university. I love connecting FLY members from all over campus, especially helping newer staff to build and expand their networks. I took on the Co-Chair role in January 2019 and have loved leading this group of vibrant and energetic professionals. I highly recommend that employees explore the different affinity groups that Yale has to offer.  They keep employees engaged in the Yale community, and can help accelerate one's career by connecting staff to other members of the university that they otherwise may never meet.