Heather O'Connell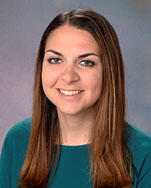 FLY: Tell me about your current role at Yale University:
Heather: I am a Program Coordinator in the Office of Development for the Faculty of Arts and Sciences, Graduate School of Arts and Sciences, and School of Engineering & Applied Science. I partner with directors of development and university leaders to guide donors through the giving process, plan and manage events with deans and faculty members, and act as a subject-matter expert to development colleagues looking to learn more about the schools and units I work with. My role is a great mix of collaborating with deans, staff in over 50 academic departments, and staff in development.
FLY: How did you begin your career?
Heather: I was studying international relations at the University of Maryland when I discovered that a career in development could be a great fit for me. I really wanted to find a career where I could make a difference in the lives of individuals through my work, and a combination of experiences helped me realize that fundraising is a great way to do that. After my junior year, I secured an internship with the ONE Campaign, an international, nonpartisan, nonprofit, advocacy and campaigning organization fighting poverty and preventable diseases in Africa, where I was randomly assigned to their development team. I had little idea what that would entail, but I fell in love with the work helping them identify individuals, corporations, and foundations in Europe who would have an interest in supporting ONE. The semester after my internship ended, I took a course that explained the potential philanthropy has for social impact. These two experiences convinced me to pursue a career in development. Luckily, my campus job at the Center for Public Policy and Private Enterprise also allowed me to gain development, outreach, and event planning experience to broaden my skills before graduation. As soon as I graduated, I moved to Boston to work as a Donor Relations Assistant at Oxfam America. I loved helping people from all over the country discover Oxfam's transformative work and become monthly donors. I then decided to move closer to family in Connecticut, and Yale was a natural fit! I joined the Major Gifts team as a Program Coordinator in 2019 before moving to my current role.
FLY: What skills, abilities, and personal attributes are essential to success in your job?
Heather: Communication, organization, and relationship-building are all important. In my role, I juggle the wants and needs of donors, development staff, university leaders, faculty, and academic department staff. Every person has different viewpoints, specialties, communication styles, and ideas. Clear communication and relationship-building leads to trust and encourages success in whatever the project may be. My role also requires managing a variety of tasks at one time and working with high-level leaders, so staying organized and prioritizing those tasks is very important.
FLY: How does working for Yale compare to previous institutions at which you've worked?
Heather: There is so much potential to learn at Yale. There are endless opportunities to meet someone new, build a relationship in another academic department, and learn about an interesting project a faculty member is working on. I am so thankful to work somewhere that encourages professional development and broadening general knowledge.
FLY: What non-work-related aspect have you enjoyed most about the Yale community?
Heather: The ability to find a community among colleagues no matter what your passions are. I came to Yale only a year after my college graduation, so I have really enjoyed the collegiate atmosphere and opportunity to meet a variety of people across the university. FLY has connected me with others who are passionate about giving back to the community through the Community Outreach & Civic Engagement Committee. I have also formed close relationships with many current and former Yale staff members that I know will continue throughout our careers. During non-pandemic times, you can always count on running into someone you know at a Yale hockey game or at one of the galleries or libraries!
FLY: What changes have been made to your work since COVID-19 started to impact Yale?
Heather: I have been able to connect with colleagues from all over campus in a way that was not possible before the pandemic. Zoom has allowed us to easily collaborate with other schools and units on prospect strategy and other projects. Where we would have had to take a 20-minute walk for a meeting before, we can now quickly hop on a Zoom. Though I miss walking around campus, this has been a very efficient way to communicate during busy times!