Julie Ramaccia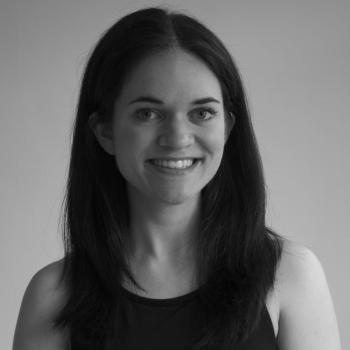 Tell us about your work at Yale as a Community Liaison? 
I work on the YaleSites team, which is part Campus Community Technologies (CCT) in Yale ITS. Our team supports the thousands of websites that are on YaleSites. We are also involved in building custom YaleSites for organizations and departments across Yale.
My role involves coordinating the build and providing content strategy for web development projects. I project manage a number of projects, and am working with the team to define and better integrate our approach to content strategy. Many of the website challenges we encounter are not actually technical in nature – often times they are communication or organizational challenges, which I find interesting given my background.
I am also the resource manager for our team, so I make sure projects are properly resourced and that each team member has the appropriate amount of work. I lead the YaleSites training program and co-direct the annual Yale Digital Conference.
Are you involved in any organizations at Yale? If so, what inspired you to join?
I am on the steering committee for Women in Technology (WIT). I knew that I wanted to join WIT soon after I started working at Yale, and was excited there was a group dedicated to women pursuing careers in technology. Women are underrepresented in technology fields, and it is crucial for workplaces to support women in this work.
WIT hosts many events and speakers who provide different experiences and viewpoints among women in technology. Women actually do represent a good percentage of the employees in CCT. There are also a significant number of women in leadership positions, which is both empowering and encouraging.
What is the best advice you have gotten as a young professional?
The best advice I have received – and applied – is to not let your formal education limit your career trajectory. It's important to be flexible, curious, and open to opportunities that interest you.
As a student, I studied Communication because I liked to write, and it seemed more practical than English. I was all over the place in terms of my interests - health, sustainability, service-oriented work, etc. I never studied or considered working in technology while in school, but I was open to the opportunity. I am so glad I was, as there are many aspects about technology that I find exciting. Technology is ever-changing. It is a field that requires constant learning, problem-solving and rethinking. And, not surprisingly, it is directly tied to how we communicate.