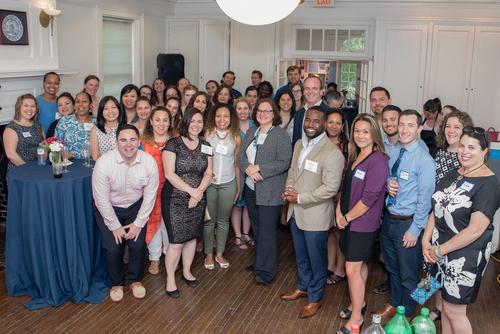 FLY is delighted to announce the launch of our inaugural FLY Recognition Awards! Each year we will recognize outstanding FLY members—young professionals at Yale 36 years old and under—in the following categories:
• Rising Star Award
• Community Leader Award
• Visionary Award
• Diversity & Inclusion Champion
Our fifth category will be open to all eligible Yale staff members, not just members of FLY:
• Advocate for Early Career Professionals Award
The FLY Recognition Awards are open to all Yale University staff members 36 and under, who are employed in these job categories: Service and Maintenance (S&M), Clerical and Technical (C&T), and Managerial and Professional (M&P). Consultants, temporary/casual employees, and members of the Recognition Award Committee cannot be nominated. Self-nominations will not be considered.
These awards are an extension of FLY's mission to provide a voice, resources, and support for Yale staff members in the early stages of their career trajectories who are seeking to develop and strengthen their impact at Yale. Nominations will be accepted starting on February 1 through February 28.
Awardees will be recognized at a celebration in June 2019. All members of the Yale community are invited to attend.