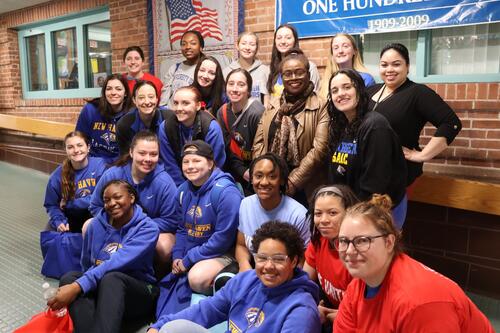 One for the Books! Volunteers read to kids during United Way of Greater New Haven's biggest Read Across America events to-date.
Volunteer readers visited classrooms across Greater New Haven to share their love of reading with students during United Way of Greater New Haven's Read Across America Week. This event is a way to build community, encourage a love of reading, and bring new books to classrooms in our community. This year, the books that were read aloud and gifted to classrooms centered around the theme of social and emotional learning. 
We had a record-breaking year! We had:
Over 250 volunteers
12 schools in 7 towns
We read to over 4,700 students
Nearly 800 books donated to classrooms
Reading aloud is one of the most important things parents and teachers can do with children. It is a way to build connections, develop empathy and emotional vocabulary, and help kids fall in love with the magic of a great story.
Check out the Read Across America pictures at: https://www.facebook.com/media/set/?set=a.595248532636869&type=3.