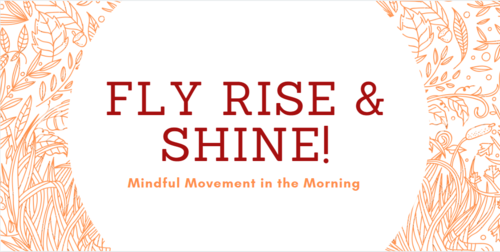 Begin your day with the gifts of movement, breath and balance. Join Danielle Casioppo, Health Educator and Certified Yoga Teacher, for an energizing 45 minute wellness session which will focus on gentle stretching, basic seated and standing yoga postures and yogic breathing practices to increase vitality and joy while balancing the body and mind.
This is a limited series taking place on the following Mondays, from 7:30-8:15am: November 18, November 25, December 2, and December 9. Class will be held at the Slifka Center, 80 Wall Street, in the 2nd floor chapel room. (Please bring your Yale ID.) Metered and lot parking are available, or you can take the Red Shuttle. 
Suitable for all ability levels. No experience required. No equipment needed. Participants should wear clothes suitable for movement - work attire is fine.
Interested in starting your week off right? Register here.