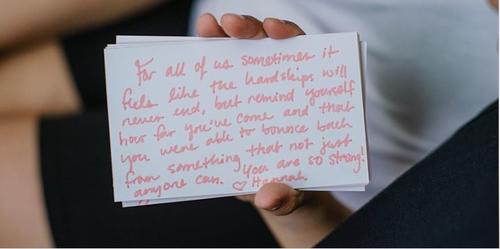 No Contact Opportunities:
Notes of Encouragement - Write notes of encouragement to our neighbors during these uncertain times. Templates and print-at-home stationery will be provided. Deadline: Please mail the note to UWGNH's office AND email a photo of note to Dennis Velasquez at dvelasquez@uwgnh.org, or dropped off at UWGNH office on June 22nd.
Read to a Classroom - With distance learning, inequities in access to education materials and learning opportunities is a continuing challenge. You can support local schools by providing them with materials for their classes, including engaging content for students. We can work with you to record yourself reading a book for teachers to share with their students. Students and teachers would love your support! Deadline: Recordings must be sent to Dennis Velasquez at dvelasquez@uwgnh.org on June 22nd.
Meal Prep for LifeHaven - In coordination with Women United Steering Committee members, volunteers prepare meals in their own homes for about 40 people, then drop them off at the agency. Drop off is no-contact and includes safety protocols.
In Person Opportunities:
Neighborhood Pop-Up Pantry - Help stock the pantries of local households at the next Neighborhood Pop-Up Pantry. With UWGNH, Women United and our partners, welcome neighbors and pack groceries in a drive-thru /walk-up event with strict safety protocols in place. Sign up here.